Laser 2000 delights in helping its customers achieve their goals through the application of photonics.

Listed below are examples of areas where our products are employed, and where our expertise can help. For customers with applications in these fields or similar areas, we recommend you bookmark our Photonics site as your Laser 2000 homepage.
BioPhotonics

Point-of-care
Cell Sorting
Imaging / Microscopy

Spectroscopy

Gas Sensing
Raman
Hyperspectral

Production Technologies

Materials Processing
Machine Vision
Motion Control

Sensing & Ranging

LiDAR
Fibre Sensing
Interferometry

Research & Education

Physics
Chemistry
Life Sciences
Photonics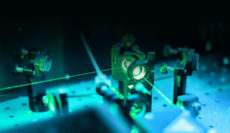 Laser 2000 has supplied test & measurement equipment for network builds for over thirty years, and can provide everything that a fibre engineer needs in their kit.

Networks & telecoms customers should bookmark our Networks homepage.
Optical Fibre - Install & Test

Fibre Inspection
Fibre Test
Fibre Cleaning
Fusion Splicers

Telecoms and Network Test

Lab & Manufacturing Test
Field Test
Mobile & RF Test

Fibre Optic Components

Adaptors
Amplifiers
Attenuators
Circulators
Isolators

Network Subsystems

Network Ready Systems
Transceivers
Switches